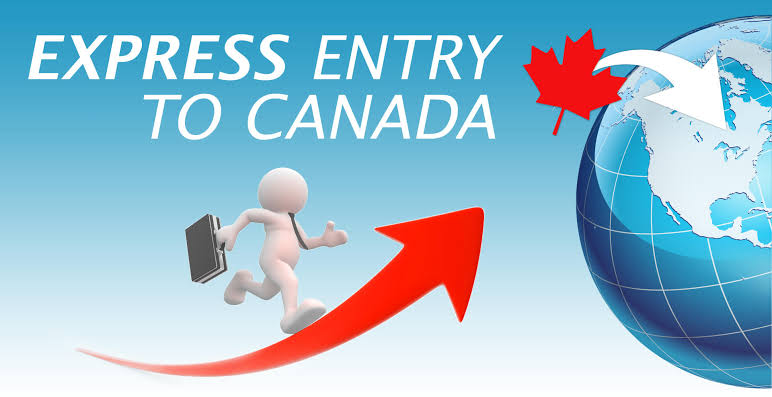 What is Express Entry?
This system allows Citizenship and Immigration Canada (CIC) to proactively assess, recruit and select immigrants who are skilled and/or possessed the relevant qualifications under federal economic immigration programs:
• Federal Skilled Worker Program (FSWP)
• The Federal Skilled Trades Program (FSTP)
• The Canadian Experience Class (CEC)
The Express Entry program also allows individual provinces and territories to use the system in order to recruit suitable candidates as part of the Provincial Nominee Programs so that labor market demands are met.
Express Entry is a competitive immigration system, ranking all eligible candidates against one another and then inviting the best ranking candidates to apply for Canadian permanent resident status. Candidates are ranked against one another based on their age, education, language proficiency, work experience, and other factors.

---
Express Entry is a 4 step process:
1. Find out if you are eligible.
2. Get your Documents ready
3. Submit your EE profile
4. Receive an Invitation to Apply for Permanent residence.

Why GH Immigration for Professional Immigration Help?
Call us today to get professional guidance on your EE application and Comprehensive Ranking System and how if affects the EE application.
We at GH Immigration guide you in right direction to achieve your dream of getting Permanent Residence as soon as possible.
Contact Us - 647-355-8888
Email - info@ghimmigration.com
---
Services
Super Visa




Permanent resident of Canada

Visitor Visa




Visit with your family or friends

Work Permit / Work Visa




Permission to work in Canada

Study Permit




To study in Canada need the study permit

Family Sponsorship




Canadian citizen

Express Entry




Suitable family or students apply for this

Provincial Nominee Program




PNP
---